Technology of organic fertilizer production from livestock waste: Lessons from Jeesung (South Korea)
Vietnam's livestock industry in specific and Vietnam's agriculture in general currently generate a huge amount of biological waste. In 2018, Vietnam's livestock industry annually generated about 64 million tons of solid waste and about 63 million tons of liquid waste from livestock. Of which, only about 20% of livestock waste has been used effectively, the remaining have been used wastefully and most of it was discharged into the environment, polluting land and water. (Dr. Nguyen The Hinh, Report on new way in handling pollution of livestock environment, Management Board of Agricultural Project)
One of the current solutions of concern for the effective treatment of livestock waste is the production of organic fertilizers from this waste source. However, the method of producing organic fertilizer from livestock waste, commonly applied in Vietnam is traditional composting. Understanding this situation, Jeesung company has developed technology to produce organic fertilizer from livestock waste (was tailored to the size of each farm). The system is linked with waste treatment in 3 forms: gaseous (removing odors from the livestock system), solid waste treatment to make organic fertilizer, and liquid waste treatment to make organic fertilizer.
The advantage of the system lies in the aerobic fermentation mechanism during the composting process and the deodorization technology that does not pollute the surrounding environment. This is an automatic anaerobic fermentation system to produce organic fertilizer on an industrial scale (20 tons of liquid fertilizer/day and 60 tons of solid fertilizer/day). In addition, the filtration system also ensures that insoluble solids are removed, contributing to the complete fermentation of soluble organic matter, converting it to organic liquid that can be absorbed by plants.
Photos of the fertilizer production system have been deployed by Jeesung in South Korea and overseas.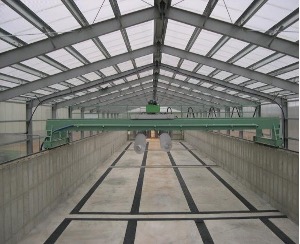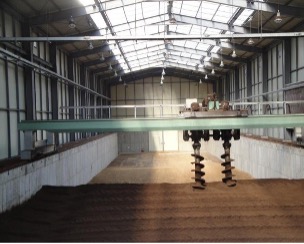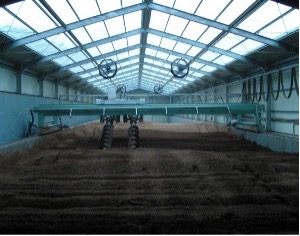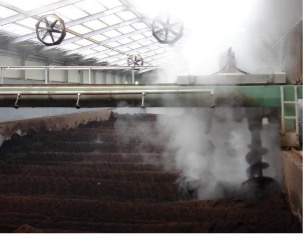 Livestock waste treatment technology to produce organic fertilizer of Jeesung will be the core technology in the future, especially when the agricultural industry has a policy toward developing organic agriculture and circular agriculture. Jeesung's technology promises to bring efficiency to large-scale livestock farms in Vietnam.
Buyers who want to connect with Jee-sung Company can contact BSR Vietnam Joint Stock Company – the representative of Jee-sung Company in Vietnam at the address below.
BSR Vietnam Joint Stock Company
Address: 15th floor, building 319 Ministry of Defense, 63 Le Van Luong Street, Cau Giay District, Hanoi
Phone: (+84) 243 212 3961
Email: vietnambsr@gmail.com